Interview with Oscar, Product Manager at Coveo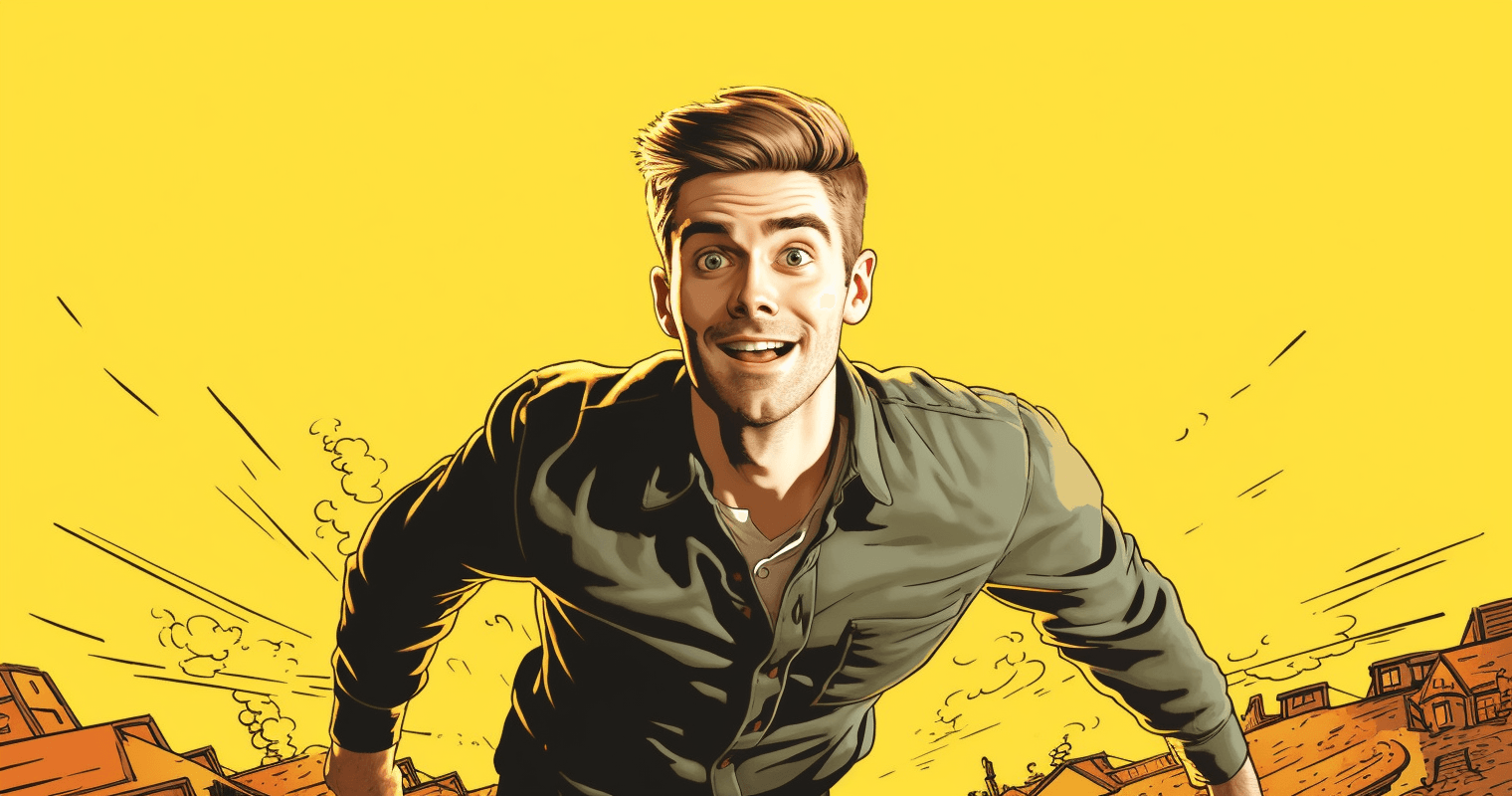 The Homeric team had the chance to welcome Oscar Péré, Product Manager at Coveo, for this first article in our Customer Obsessed series, which presents the journey and daily life of inspiring Product Leaders.
---
Let's start with a little ice breaker: One thing you like, and one thing you hate.
I like: Smash burgers (with cheese everywhere!) 🍔
I hate: When my daughter wakes me up in the middle of the night to change her diaper 🐥 
Tell us a little more about you. Who are you, what do you do?
My name is Oscar and it's my birthday today! I have been working at Coveo for about a year. I am a product manager in the business services division (support center, etc.) and machine learning.
We offer a Search & Relevance SaaS product. Companies that deploy my product seek to optimize the management of their customers' support cases. They care about their clients' experience and know how important it is to help them find the right information or the right document at the right time. For the end user, our solution helps them find answers to their support questions or problems independently, thanks to machine learning.
My role is to properly identify the problems and address them with my team, but also to work with the platform, data and marketing teams who are involved in all of this. As a PM at Coveo, we are attached to a line of business, but we collaborate a lot with a set of teams to deliver our solutions.
How and why did you become a product manager?
I began my career on the advertising side, working for an advertising/creative agency. I did a lot of digital campaigns. I was a little frustrated to manage campaign after campaign, without necessarily having a real focus on results. My next job was also in digital, but in eCommerce, which was much more factual and data driven. I was a Product Owner. This is when I started being exposed more to the world of product management. 
On the other hand, my role was very delivery-oriented, with a lot of day-to-day operations. From there, I started reading a lot and began to learn about what actual product management and product culture was. I realized that strategic elements were somewhat neglected in my role. I then found a company in conversational AI, which allowed me to work in what I consider my first real role of product manager. I was closer to the executives and worked directly on building a strong link between what we develop and the business value created for the company.
Then I said to myself, I'm loving it, it's really the best job in the world.
Today, I continue to develop my skills and learn in a larger organization, Coveo.
In Quebec in general, product maturity is still at an early stage, it is very interesting to be part of this movement.
Did someone introduce you to the world of product management?
Not at first. It was really through personal research. Later, I had the chance to work with a product leader who had a lot of experience and really helped me make progress. She asked the right questions and helped me move forward. But above all, the simple fact of seeing someone with experience do the job in the day to day was a super addition to everything I could read.
When you read a lot on the same topic, you end up going around in circles. To learn, you have to actually do it, be in it. You must fall and rise again to learn and fully understand the intricacies of the job.
Learning the role of product manager, how did it go?
It was very humbling, because after a few years mastering a more operational role, you tend to reproduce patterns and ways of doing things. But it doesn't work. You are no longer asked to manage the backlog story by story or bug by bug. PM's job is about identifying the right questions and ensuring that the right people are involved so that they find the solution.
This transition is intellectually easy to understand, but in the day to day, it is sometimes difficult to leave aside certain old reflexes. It is quite hard to self-coach to transition on your own. I believe it's a huge plus to be coached & advised by an experienced product leader.
What's your favorite part of the job?
Working with really smart people, exposing problems, and solving them together. I don't believe I'm the one with the answers to every problem I identify. But acting as the glue, having 360° visibility, speaking with anyone in the company, and to bring it all back to what's really important, it's trippy. Building a story to get everybody on board, the leadership and autonomy inherent to the role. There isn't a single template for product management. It's a very proactive job. Once you understand where you could add value, share it with the organization, make them want to engage, convince and influence, it's really motivating and it fits with my personality.
What's the most challenging part of your job?
It's hard to say… Maybe contribute to developing and structuring the product culture within the organization. I find this to be somewhat missing from my PM role today. But really, there is not much that I don't like. Even when I spend time in Jira. I learned what it's like to write a good user story, which will engage the team and get them to say "let's do this". Otherwise, some PMs sometimes find it challenging to have to present regularly to management, stakeholders or certain customers. Personally, I find it very rewarding to spread my message.
What does your typical day look like?
I often use the elevator metaphor. First floor, you have the dev teams. You must be able to talk to them effectively. Then, you have a meeting at level 7 with VPs who will have very little time and to whom you have to provide the "1 liner" that will interest them, and ask what I expect from them. The next hour, you're at level 4 with a client and you're going into the details of an analytics case. Through all these floors, you have to convey the same message, but in different ways to adapt to your audience and generate the right engagement.
My typical day consists of a lot of meetings to ensure alignment, follow up, ask questions, etc. It's a lot of informal discussions. It's also important to keep space for efficient focus time, and to make time to write. It is necessary to have an almost-scientific method in our approach to problems. Establish hypotheses, identify the strongest ones, determine if we are able to test them, set validation criteria, etc.
In short, my typical day: discussing, writing, thinking!
What's your recipe for success?
Move fast. Avoid large scopes. It's a bit of a cliché, but I would advise teams to do a lot of MVPs. For example, if we have to improve a machine learning model, we will look at a specific element, and we will make sure in a vacuum that it works before involving too many people. I think that in the industry, people tend to address big projects too quickly.
If you are not able to deliver value, or show concrete progress in 6 weeks, your scope is probably too big.
This way it's also easier to create momentum. Work on small projects to create small successes. Several small wins create momentum behind your initiative. Whether it is the motivation of the team, or of the stakeholders. Everything gets easier when people see that things are progressing.
What advice would you give to a new/aspiring PM?
Find a boss, or senior PM, and watch them go. Of course, you have to document yourself, but finding someone who can inspire you and give you feedback is super important. Another piece of advice, be proactive and independent. Do not hesitate to push doors, discuss with people, present your analysis and ask for feedback.
Could you name your favorite communities or sources of content in relation to product management?
I have a long list of blogs, podcasts, etc.: Mind the Product, Product Tank, Lenny's Newsletter, Bring the donuts, Department of Product, Product Coalition, Elezea, etc.
But I got out of the "product only" newsletters a bit. I branched off into things that help me in a different way. For instance, we have competitors in the customer center industry who host podcasts. Being able to listen to your target user speak in a context that you did not set yourself is very useful. You can see if their speech changes, if it brings new approaches to the problem, etc.
I also recommend consuming more business-oriented content. Most of our clients are public companies, so being aware of their context, what could impact them etc. is very valuable. It's good to be open to a lot of things, as there is always information to take back and that allows you to improve continuously.
Any last words?
Product managers must encourage the multidisciplinary side of their work. Surround yourself with the right people, be it tech, user experience, marketing, etc. Be the catalyst of the problem, so that they can solve it in an optimal way.
I believe what you are also doing at Homeric is a good addition to all this product thinking & culture. Helping teams to have more visibility and collaborate better, in the end, I'm sure it will pay off!
---
Thanks Oscar, and happy birthday! 🙏 🎂